(Rhythm Guitar & Lead Vocals)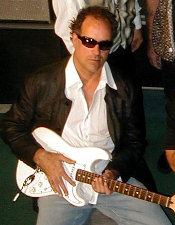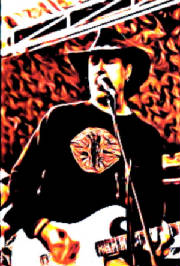 In the late 80s Buddy fronted the Chicago-based blues/rock act 'Cream & Sugar' and spent many a night in Chi-town's legendary blues dives. From there he went way south to Brazil where he contracted and produced upwards of 60 major label releases. In 2001 it was back to the States. He played guitar in several local rock outfits and wound up forming The Cat Daddies Classic Rock and Blues Revue in early 2005. The rest is history in the making.
Steel-Eye Davis started playing drums at the early age of 7 and by the age of 8 was playing Beatles tunes in backyard parties with a 3 piece band. Later he became an accomplished jazz saxophonist earning a scholarship to play lead Alto sax in the Miami-Dade College jazz band. In the mid-70's he played drums and sax in various Miami based bands.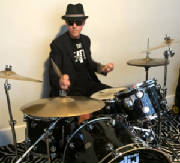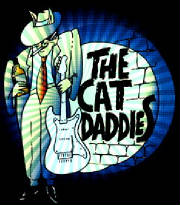 (Bass Guitar & Backing Vocals)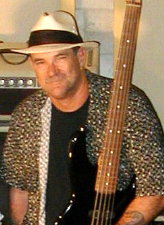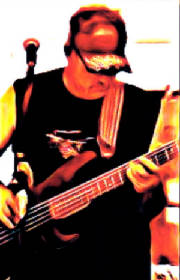 Big Baby Franklin has been part of the Miami music scene for a long time, playing in cover bands and original bands. He brings all the tools to the kitchen that hold the musical recipe together. From 4-string to 5-string, frets to fretless, Big Baby lays down the groove that makes it hard not to jump up and dance, or at bare minimum tap your foot and bob your head.